Dining style
Our contemporary tapas at the original Canteen on Bree is a set menu of small plates for sharing in 3 courses. There is always a seasonal risotto on offer, and dishes often change so be prepared to see different, delicious options every day.
We choose ingredients that are fresh, local and sustainable. We also offer a vegetarian menu. Oysters are always available, as is the classic lemon posset.
Due to the relaxed canteen style, we do not take bookings. We recommend coming as early as possible. If you arrive and we are full, we will put you on a waitlist and seat you in our new wine bar until a seat becomes available.
OPENING HOURS
MONDAY TO FRIDAY
LUNCH 12 PM – 2:30 PM
DINNER 4:30 PM – 8:30 PM
CLOSED SATURDAYS & SUNDAYS

Our Head Chef Nanda Cardoso
Nanda has been with us since her placement from chef school in 2015. A passionate and dedicated chef, she worked her way through the ranks until she was at the helm of our flagship restaurant creating beautiful dishes that showcase local ingredients and the original Chefs Warehouse way of cooking and eating.
Our beautifully designed new bar space has tables for eating as well as a bar for propping yourself up while you wait for a table to open. As you know we don't take reservations and so this is the perfect way to wait in comfort for your spot in our eatery. A sensational wine selection has been carefully curated with local winemakers showcasing some of our personal favourite wines from South Africas' best wine farms. We also offer a variety of classic and original cocktails.
Meet our front of house team
Penny has been with our Chefs Warehouse family at Bree street since 2017 and is one of our General managers. She is our Sommelier and is a discerning wine lover and an avid marathon runner and hiker.
Penny is currently studying level 3 WSCT and is starting a diploma level 4 next month. Penny has a passion for excellent service and loves being part of the Chefs Warehouse family.
Penny is responsible for co-curating our excellent wine list.
You can follow her on Instagram at @whatablackgirldranklastnight.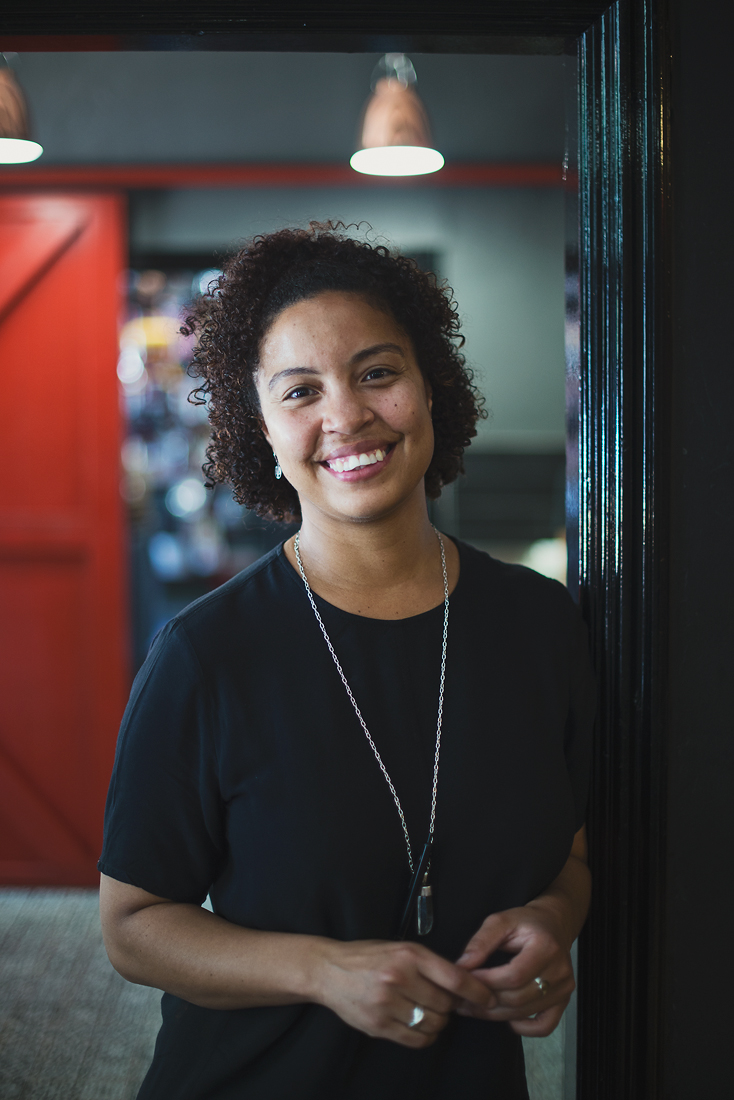 Shirley is the original general manager and has been with us since 2014. She is the fabulous Chefs Warehouse host who you have come to know and love. Shirley knows what her regulars like and need, and this is the difference between hospitality and service. Shirley always has a smile and a quip. Ask her anything she generally knows something about it.
Shirley has a passion for the evolution of food and wine pairing and the buzz of a full dining room.
Shirley also co-curates our excellent wine list.
You can follow her adventures on Instagram at @thewinetarte.
Isaac Mbongo has been with us since opening in 2014. Originally from the DRC Isaac has been in Cape Town for 12 years and now considers himself to be a Capetonian.
'I love that we have people from all over the world wining and dining with us. The customers we have are often travelers, so we see very different people come through here all the time. I'm proud of the great service we offer and of the quality of food we serve as our menu changes all the time.'